Portable Surface Contamination Detector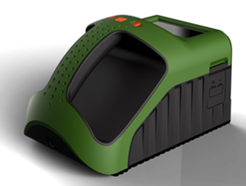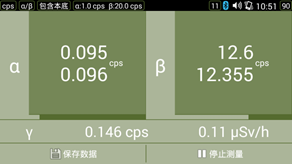 Fig. 1 α, β surface contamination detector and typical interface
Ⅰ. Product Introduction
TK-211 is a large sensitive-area portable α, β surface contamination detector developed by Beijing Tai Kun Industrial Equipment Co.,Ltd, which uses 0.5mm thick plated ZnS (Ag) plastic scintillator as a detection unit, to effectively eliminate the interference of γ ray to β ray, without needing for air flow or inflation, reducing operating costs and maintenance costs. Pulse amplitude screening circuit is used, to automatically distinguish α, β particles and achieve α, β simultaneous measurement, minimizing the mutual impact. The imported G-M tube with the energy compensation is used to measure γ-ray, with a wide γ-ray dose rate range. Ergonomic design is used, with light weight, and a large screen display is used, easy to observe the reading.
Ⅱ. Main Features
l Continuous measurement mode and fixed time measurement mode are optional;
l The measurement time at the fixed measurement mode can be customized;
l The nuclide library is programmed freely;
l To measure α, β radioactivity and unit area activity of specific nuclide;
l With a special double-flash design used, the probability of γ-ray mixing into theβ-channel count is very low;
l To simultaneously measure α, β and γ rays;
l With lagre sensitive detection area;
l A reasonable optical reflection design makes that the detection efficiency of the detector is high, and data are accurate.
Ⅲ. Technical Specifications
l Detection ray type: α, β and γ rays;
l Measurement units: cps, Bq, Bq/cm2 and μSv / h.
l Instrument background: α: about 0.1cps, β: 10 ~ 15cps;
l Detection efficiency (with a protective grid mesh, 2π): for 241Am, α-ray detection efficiency is greater than 35%; for 90Sr/90Y, the detection efficiency of β-ray is more than 50%; for 137Cs, the detection efficiency of β-ray is more than 25%;
l Measurement range: α count rate range is 0-40000cps, 1000Bq / cm2;
γ-ray counting rate is ranged -40000 cps, 1000 Bq / cm2;
The dose rate range of γ ray is 0.1μSv/h-10Sv/h;
l Cross interference: <0.5%;
l Detection area: 170cm²;
l Alarm function: an independent alarm threshold can be set for α, β and γ rays, with the alarm threshold adjustable and with sound and vibrations alarms provided;
l Background rejection: rejection and non-rejection background can be optional, with the background measurement time of not greater than 60s;
l Operating temperature: -10 ~ 40℃;
l Power supply: two 9V 800mAh rechargeable battery packs are provided; the machine can work for about 5h after charging; with disposable 9V battery available.
l Dimensions: (L × W × H) 255mm × 154mm × 138mm;
l Weight: <1.5kg; carried for a long time.
Ⅳ. Applications
l Used for the radioactive contamination measurement in the hospitals, nuclear power plants, nuclear facilities decommissioning and nuclear waste management